September Upcoming Happenings!
Wednesday, September 15, 2021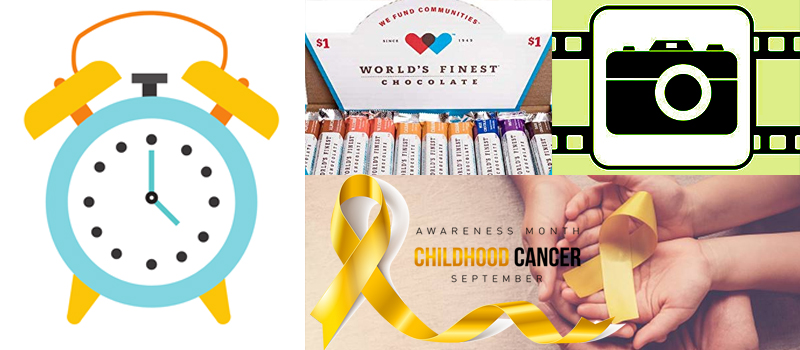 Celtic Upcoming Happenings on September
Wednesday, September 15th
Early Dismissal
Pre-K - Kinder: 12:45pm
1st - 5th grade: 1:00pm
6th- 8th grade: 1:15pm
Chocolate Fundraiser is Back! Boxes will go home by Wednesday, September 15th!
Thursday, September 16th
Picture Day
Students must wear complete school uniform (No PE uniform) - Middle School Students: Mass Uniform
Wednesday, September 29th
Dress Down for Childhood Cancer
*Be Bold – Go Gold*
Student may dress in a gold (or yellow) shirt, jeans and sneakers (or appropriate flats).
We encourage students to bring in a donation of choice. 100% the proceeds will benefit a charity that supports Childhood Cancer.