Leave a Legacy
Brick Campaign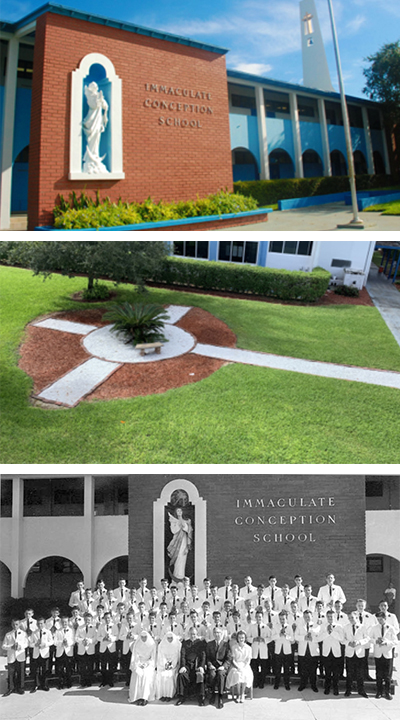 You are invited to be a permanent part of the school by purchasing a commemorative brick!
These bricks will be a beautiful part of our campus and will be placed in the courtyard between the two buildings overlooking our beautiful church tower. The purchase of a brick is a significant way to leave a lasting legacy at your home away from home. Engraved on your brick can be your family name, a student, an alumni, your business name or you could purchase a brick in memory or in honor of someone. Engraved bricks make wonderful gifts. 100% of the proceeds benefits our students and school.
Immaculate Conception engraved bricks are available in two sizes - "4 x 8" or "8 X 8". On the 4 X 8 you have the option of writing up to 3 lines (18 characters per line). With the 8 X 8 you have the option of writing up to 6 lines (18 characters per line). The engraving will be in all capital letters. 4 X 8 bricks are $100, 8 X 8 bricks are $225.
This year, Immaculate Conception Catholic School is celebrating 65 years of providing excellent Catholic education! Help us celebrate this milestone by purchasing a brick. Don't miss out on this wonderful opportunity to leave a permanent mark at Immaculate!